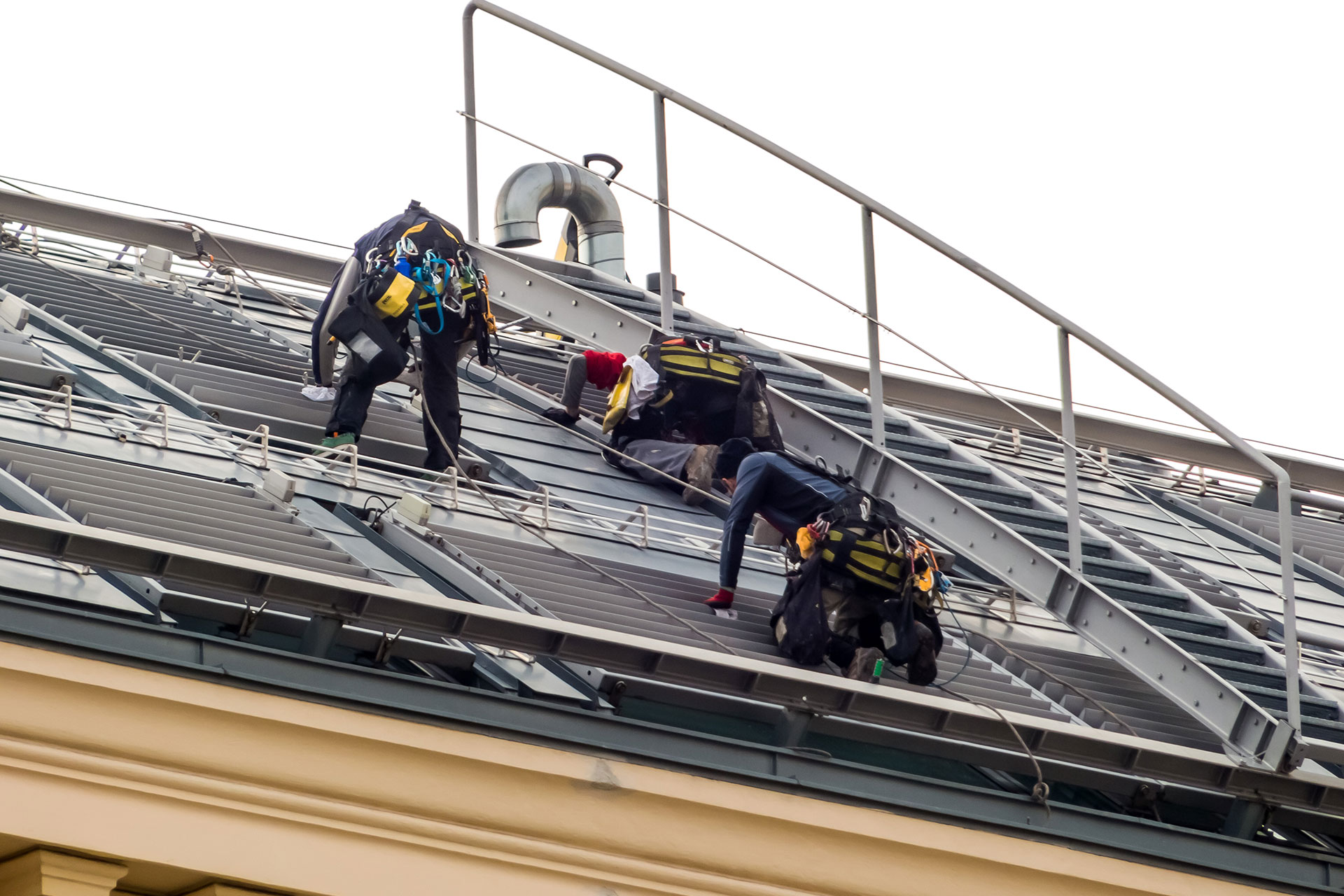 Ross Roofing, a division of The Ross Group, is an award-winning, full-service commercial roofing contractor with extensive expertise in the new installation, repair, replacement, inspection and maintenance of commercial, institutional, and industrial roofs. As one of the largest commercial roofing contractors serving Northwest Indiana and South Chicago, we pride ourselves on delivering quality craftsmanship and materials with the highest standard of safety and professionalism.
We are experienced and proficient in all roofing product technologies and solutions including, but not limited to, steep slope and asphalt built-up roofing (BUR), single-ply roofing (EPDM roofing systems), modified bitumen, shingles and TPO (Thermoplastic Polyolefin) roofing systems. As approved applicators for most major roofing systems manufacturers, we can work directly with architects, contractors, building owners, and developers to design and install roofs according to project requirements.
For over four decades, Ross Roofing has been delivering a variety of commercial roofing solutions for satisfied building owners and diverse projects ranging in both size and complexity. Even if your building requires extensive scaffolding work, manlifts, cranes, or materials hoists, we have the equipment and highly trained craftsmen needed for your project. No job is too difficult for The Ross Group while staying in budget and providing dependable, world-class service.
Our Ross Roofing Division Services
New Roofing Installation
Complete Roof Removal
Re-Roof Applications
Roof Repairs (Recovering & Recoating)
Roof Design
Metal Roof Restoration
Custom Architectural Sheet Metal
Custom Architectural Copings & Trims
Roof Inspection & Consulting Services
Preventative Roof Maintenance
Moisture Surveys via Infrared Thermography
Roofing GPS Analysis
Energy System Analysis
24-Hour Emergency Service
Contact us today to find out how we can help