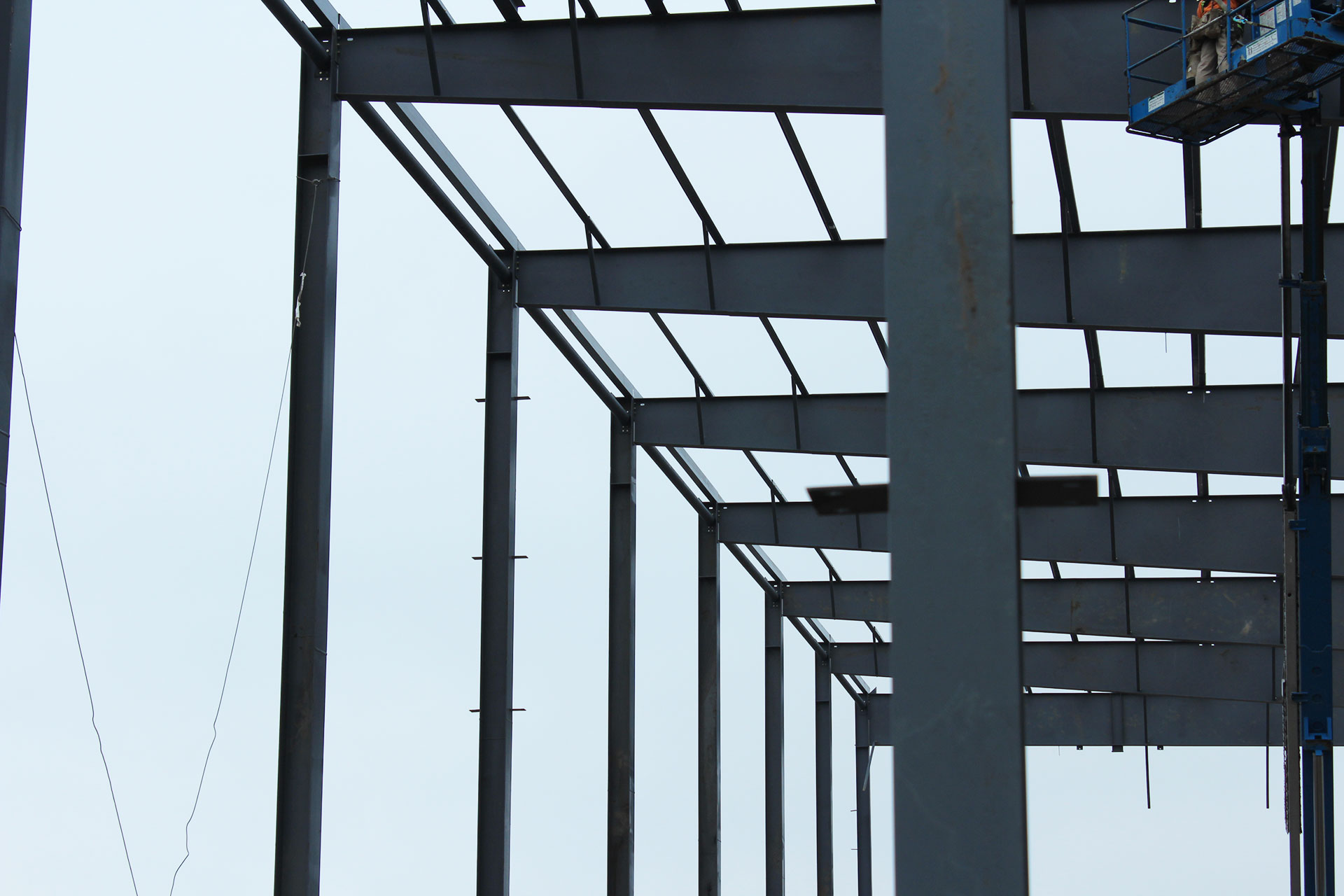 The Ross Group is a full-service, licensed and insured commercial contractor and provider of conventional steel structures, located in Portage, Indiana. Serving all of Northwest Indiana and South Chicago, we assist customers with every aspect of the construction process – from the initial design to specific detailing to fabrication and erection of steel structures.
We pride ourselves on our ability to listen to you, our client, and help educate you about the steel structure construction process. With every project, we design and erect even the most challenging steel structures with skill, expertise and dependability. We work to surpass your expectations and provide a sustained return on your investment.
The Ross Group's structural steel division has over 100 years of combined experience and an in-depth understanding of the equipment, vendors, suppliers and subcontractors required to successfully complete your project. We've erected over 2,500,000 SF of conventional steel buildings over the past 20 years, ranging in size and complexity. With our extensive experience, commitment to safety, and long-term client relationships, you can be confident that you will receive world-class service that is unmatched throughout the industry!
Our Steel Erection Division Services
Design & Planning
Fabrication & Procurement
Steel Erection
Deck Installation
EZ Line Tie-Off Safety System
Structural Repairs & Replacement
24-Hour Emergency Services
Contact us today to find out how we can help