Leaders in Construction Safety
Safety is critical to our business and it's an underlying theme in everything we do at The Ross Group. From construction accident prevention programs to employee training to lock out / tag out procedures, we take safety seriously.
That's one reason we were chosen as one of six companies out of 3,400 to receive a Gibson Safety Award in 2010 (Click through for details from press release). We're proud to say The Ross Group achieved Zero (0) recordable injuries in the last 3 years.
Our Creative Approach to Construction Safety
Working safe often means meeting challenges with a touch of creativity, as we balance the need to bring building materials and workers to a job site with the critical job of staying safe.
Experience Modification Rate (EMR) has strong impact upon a business. The Ross Group's lowest possible EMR rate in the state of Indiana (.71) allows us to be more competitive in all aspects of our business.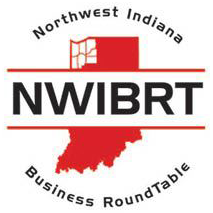 2014-2018 NWIBRT Excellence Award
2018 CAF Industrial Project of the Year
2018 CAF Industrial Contractor of the Year
2016 CAF Industrial Contractor of the Year
The Creative Approaches We've Used:
Airlifting supplies to workers via helicopter
Hand-carrying tons of materials to our craftsmen working in inaccessible areas
Safely securing our employee 200 feet above ground while assuring no materials dropped below
Hoisting 60,000 concrete tilt-up panels into place without a hitch
Re-sheeting a large, curved ventilator using swing stages hanging from the top and side elevation
Our Global Construction Safety Initiatives:
We're a part of ISNetworld, a global resource for connecting corporations with safe, reliable vendors
The Supervisor Accountability Program, which requires supervisors to perform weekly job site safety inspections; complete OSHA Construction Advancement Foundation safety programs; and more
Company-Wide Safety First Meetings to enhance employee education and allow all employees to share, learn and review critical construction safety procedures
Contact us today to find out how we can help