THE ROSS GROUP
We Listen. We Educate. We Build.
The Ross Group is a design build service firm that specializes in industrial, commercial, and institutional markets throughout Northwest Indiana and Chicagoland. We are strategically headquartered in Portage, Indiana to provide unparalleled service to you while continuing to grow our relationships throughout Northwest Indiana and Chicago. By consistently adhering to our motto of we listen, we educate and we build, we are able to create buildings that are unique to each client. We don't just build buildings. We build relationships.
THE ROSS GROUP DIFFERENCE
We build relationships before we build buildings
We've made our mark in the design build field by fusing our clients' passion for their business with ours for construction. At The Ross Group, we focus beyond the immediacy of a new manufacturing facility or building renovation to your long-range vision for success.
We know that the process of designing a project that makes sense for today, tomorrow and years to come begins with a conversation.
We're Your Construction Services Resource
We start by listening and hearing your pride and the energy that shapes your business. We become your resource by answering questions, helping you assess challenges and evaluate potential solutions. We place value in growing our business relationships from these first conversations and quickly become vested in your success. Most importantly, we treat your passion and vision as the foundation for the buildings we design, build and deliver.
OUR CONSTRUCTION EXPERTISE
With nearly 40 years of design build and construction expertise
We understand that every project is unique and deserves a specialized approach. We build trust, understanding and mutual respect with our award-winning team's adherence to our core principles. Delivering excellence in both construction services and in long-term business relationships: That's The Ross Group difference.
Highest Safety Standards
We're determined to execute the highest safety standards in all construction services.
Quality Craftsmanship
Provide excellence in quality of craftsmanship in all projects, large and small.
On-Time & Budget
Deliver the project on time, on budget and exceed our client's highest expectations.
WHAT OUR CLIENTS SAY
Client Testimonials
The cornerstones of the buildings we deliver are a combination of our clients' pride in their business with our passion for construction.
NLMK has a long-standing working relationship with The Ross Group, Inc. Over the past 20 years, The Ross Group has exceeded expectations in terms of safety, quality of work, and overall professionalism. The TRG project leadership and craftsmen have built trust with our team by emphasizing clear communication and collaborative problem solving. They offer creative solutions when confronted with obstacles and are always willing to fairly accommodate scope changes as a project develops. The Ross Group continues to be a valuable resource in maintaining and improving the NLMK Indiana plant.
Pete Hrab, NLMK Maintenance Supervisor
I cannot say enough about the leadership of Ross Group Corporation's management team. The job was completed within budget, on time and with no accidents. Members of Ironworkers #395 and all tradesman should be proud of the work their crafts have done on our building. It is simply beautiful.
Mike Summers
Business Manager, Ironworkers #395
For the construction of each of the branches, The Ross Group always came in on time and on budget. More than that, they were a real pleasure to work with and spent the time necessary to get to know us... before the project began.
David Bochnowski
CEO, Peoples Bank
Our project was difficult with a tight budget and a very tight timetable. The Ross Group got the job done on time with everything to spec and within our budget. Honesty, value, and excellence is what The Ross Group promises and delivers.
Scott Bening
President, MonoSol, LLC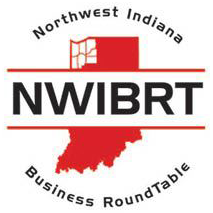 2014-2018 NWIBRT Excellence Award
2018 CAF Industrial Project of the Year
2018 CAF Industrial Contractor of the Year
2016 CAF Industrial Contractor of the Year
Contact us today to find out how we can help